Financial Wellness for All
• Mac Gardner • September 10, 2021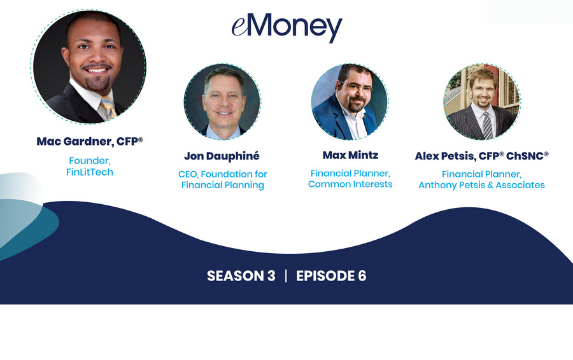 We all aspire to financial wellness. But that path is more challenging for some than it is for others. On the final episode of Season 3 of the eMoney original podcast, That Makes Cents, I spoke with three guests who have made it their mission to advance the financial wellness journey of those less fortunate.
My guests for this episode were Jon Dauphiné, CEO of the Foundation for Financial Planning; Max Mintz, Partner and Financial Planner with Common Interests; and Alex Petsis, CFP®, ChSNC® with Anthony Petsis & Associates. Each of my guests is passionate about working with historically excluded communities and offered valuable insights into how the financial planning industry can break down barriers to deliver financial education and advice to those in need via pro bono planning, technology, and evolved business models.
Addressing the Financial Needs of the 99 Percent
The wealth gap in the U.S. is growing—while much of the country struggles to stay afloat, the 650 billionaires living in the U.S. experienced a collective $1 trillion increase in net worth over the last year1. Many financial planning firms want to target the "99 percent," but as a group, they encompass many different types of people from many different backgrounds. But even with their differences, there are some commonalities where financial professionals can begin to connect.
Jon pointed out that research his company has done found that "building an emergency fund, cash flow management, and prioritizing and paying down debt are the top three needs of most of our clients. While there are many sub-populations in this group…that have their own discreet needs, these three [needs] are typically shared."
Establishing Trust
One of the biggest hurdles for those who want to help is gaining trust. Many of these prospective families or communities have been targeted by predatory services—such as payday lenders. Financial professionals can help by providing good, objective advice that enables people to sidestep these predators and plan for a more stable future.
To gain trust, Max recommends going "into communities that you have some type of connection with and … listening and coming to terms with understanding the needs of these communities." He added, "You need to make sure you are coming to the community understanding their needs and then providing a service that works for your time as well as theirs."
Jon added, "Trust is a big issue when it comes to finance. We found that our work makes the most sense when we fund a local organization that has deep roots in the community, deep levels of trust, and then when the financial advisors come in and are affiliated with…a trusted partner in the community, they see the trust transfer and it results in a successful program."
Alex agreed and added that for him, transparency is key to building trust. He shared, "A great takeaway for anyone who is listening to this and trying to learn how to create that trust is—hourly and flat fees." He goes on to add, "[It allows you to say,] 'pay this and you will be delivered this value.' And if some folks don't see the value in the planning, that's where education comes in and the way to educate is through organizations that have earned community trust."
Go Where Your Passion for Financial Planning Takes You
As I progressed in my career as a financial professional, I developed a passion for financial education and literacy—specifically for children. At its core, we as financial professionals see ourselves in a helping role—we entered this business because we want to help people. If you are looking for ways to give back, start with what you are passionate about.
Alex shared that he developed his niche in special needs financial planning when he was inspired by his wife, a special education teacher. He said, "When parents receive a disability diagnosis for a child, there's a lot going on for them at that time. There's a lot of fear and feelings of being overwhelmed. [The value I add is] when I can tell those parents that I will help take care of the financial parts—make sure they get all their benefits, that everything is set up the right way, so they can focus on their child."
Financial Professionals Have So Much to Share
We are fortunate as financial professionals to be in a position to help people learn about personal finances and have a big impact on their overall well-being. For those who want to get started, Jon offered that his company has a tool that matches CFPs with volunteer opportunities nationwide. They also offer resources that can help nonprofit organizations, financial planners, and others who want to develop, grow, or volunteer with programs in their communities.
To hear more of our conversation about giving back through the financial services profession, please take some time to listen to Episode 6 of Season 3 of That Makes Cents.
DISCLAIMER: The eMoney Advisor Blog is meant as an educational and informative resource for financial professionals and individuals alike. It is not meant to be, and should not be taken as financial, legal, tax or other professional advice. Those seeking professional advice may do so by consulting with a professional advisor. eMoney Advisor will not be liable for any actions you may take based on the content of this blog.
The views and opinions expressed by this blog post guest are solely those of the guest and do not necessarily reflect the opinions of eMoney Advisor, LLC. eMoney Advisor is not responsible for the content, views or opinions presented by our guest, nor may eMoney Advisor be held liable for any actions taken by you based on the content, views or opinions of the guest.
Sources:
1 Peterson-Withorn, Chase. "How Much Money America's Billionaires Have Made During The Covid-19 Pandemic." Forbes, April, 2021.
You may also be interested in...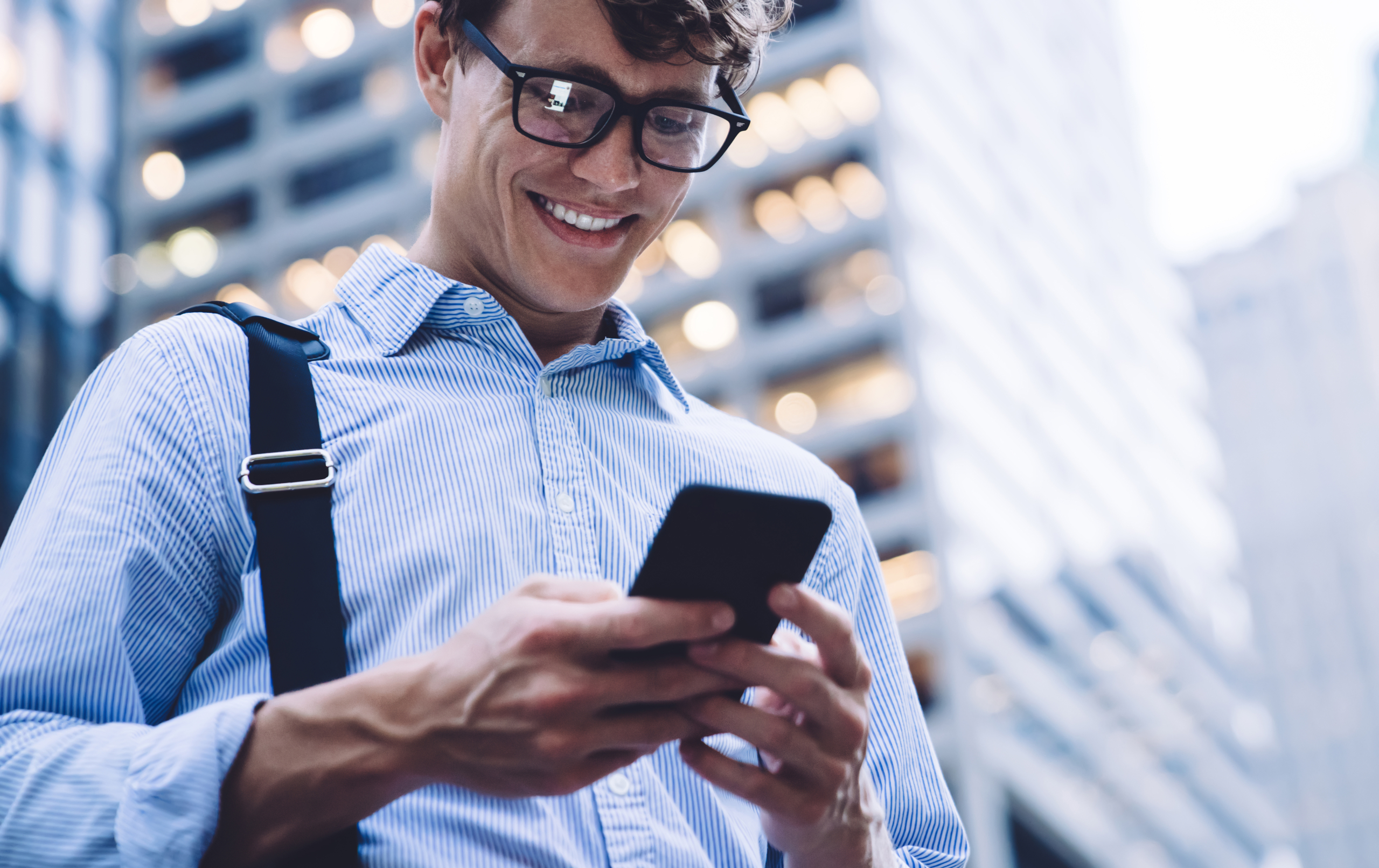 As a financial professional, would your clients be able to answer this question: What is your money for? Financial professionals… Read More
How Does Your Client Experience Stack Up? Take the Assessment!
Only 26% of financial planners say their clients are highly engaged and motivated. Take this self-assessment to see how your client experience compares!
TAKE THE ASSESSMENT