Goal-based Financial Planning for All Life Stages
• Brandon Heid • December 21, 2022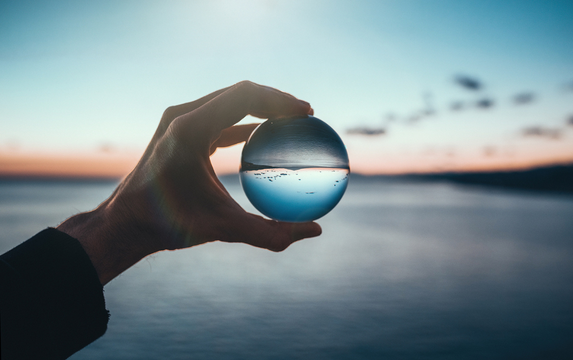 Goal-based financial planning entails setting and achieving individual financial goals based on a client's aspirations, assets, and savings. Whereas cash flow-based financial planning involves a precise approach to meeting goals based on the money flowing into and out of a household every month.
Goal-based planning is a good option when you don't have all the client's financial details, but they're asking for help reaching specific individual goals, such as setting a budget, saving for an emergency fund, or paying off a student loan.
It's also a good choice for clients who are new to financial planning. By setting and working toward individual financial goals, clients who might feel overwhelmed by trying to achieve several goals at the same time can ease into the financial planning process before tackling more complex planning in the future.
The Art of Setting Clear Goals
It's crucial to work with clients to clearly define goals based on their vision of what they want. This will help to identify priorities now and in the future so that together, you can develop a clear and realistic plan for achievement.
Many people need help articulating their precise financial goals. This is often because they haven't thought about what they want to achieve. As a result, they may end up setting goals that are either too vague or unrealistic.
Financial advisors can help clients overcome this problem by opening and centering discussions around the word "why." Start by asking, "Why did you come to see me?" and then drill down to uncover specifics.
For example, if a client comes to see you because they're worried they aren't budgeting enough towards savings, ask open-ended questions to help them articulate what they're saving for, why they are saving for it, and when they want to achieve that goal.
You can further uncover specific goals by asking questions about their financial concerns—about what keeps them up at night. Is it inflation? Their budget? Rising food prices? Their answers will help flesh out clear financial goals, build trust, and set a strong foundation for the planning process.
Easing Financial Stress
For many people, financial stress could be the reason behind their desire to meet with you. According to recent research, people in all life stages feel financial stress. They want help dealing with this stress through advice that's personalized to their income, expenses, and specific life situations.1
A full 93 percent of survey respondents said feeling at ease and getting peace of mind about their financial situation was very important. And 49 percent used negative words such as stressed, worried, and overwhelmed when describing their financial situation.1
As reported in follow-up consumer research "understanding my financial stress and working with me to find solutions" was an important part of personalizing the financial planning process for 72 percent of respondents.2
Goal-based planning is well-suited to dealing with financial stress because it's focused, actionable, and simple.
Prioritizing Based on Life Stage
Since goal-based financial planning is specific to each client, it's important to consider where clients are in their financial life cycle to establish short-, mid-, and long-term goals.
Someone who is just starting out in their career will have different priorities than someone who is nearing retirement—such as building savings versus preserving wealth.
By understanding the client's stage in life, you can better help them prioritize their finances to meet their goals on a satisfactory timeline. But it's important to note that while life stage guides these priorities, they will differ for each client.
Achieving Client Commitment
Getting clients to commit to and follow through on financial plans can challenge even the most experienced financial professional. In some cases, executing the plan may require changing spending habits, which may prove difficult for clients. In others, clients may lose interest or get sidetracked by other financial goals.
Whatever the reason, it's essential for advisors to find ways to keep clients engaged and focused on their financial plans. This may involve setting up regular check-ins, providing encouragement and motivation, or modifying a client service calendar.
A service calendar works well with a goal-based planning approach as it provides a framework for planners to engage with their clients regularly and track progress towards goals. Financial planners often use a client service calendar to communicate the year-long value they provide to clients.
By modifying the calendar, advisors can include quarterly client input to keep them engaged by giving them wins or nudges towards actions that will help them stick to their plans, increasing the chances they'll successfully achieve their goals.
Simple, Focused, Effective
Goal-based planning is an effective financial planning strategy that allows clients to really focus on what matters most to them at their current life stage and to set goals accordingly.
It offers a feasible option that is realistic, achievable, and less complex than cash flow-based planning for clients who are getting started on their planning journey and enables them to get comfortable with the financial planning process so advisors can move on to more complex strategies when clients are ready.
DISCLAIMER: The eMoney Advisor Blog is meant as an educational and informative resource for financial professionals and individuals alike. It is not meant to be, and should not be taken as financial, legal, tax or other professional advice. Those seeking professional advice may do so by consulting with a professional advisor. eMoney Advisor will not be liable for any actions you may take based on the content of this blog.
Sources:
1 eMoney 88 Million Consumer Research Study, April 2022, n=1,616
2 eMoney Consumer Pulse Survey, August 2022, n=1,201
You may also be interested in...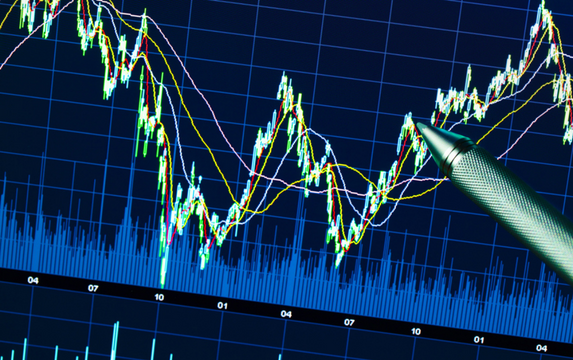 Despite the toll on client emotions, times of market volatility give financial professionals a real opportunity to shine. By using… Read More
How Does Your Client Experience Stack Up? Take the Assessment!
Only 26% of financial planners say their clients are highly engaged and motivated. Take this self-assessment to see how your client experience compares!
TAKE THE ASSESSMENT