What Is Financial Wellness?
• Celeste Revelli • March 16, 2021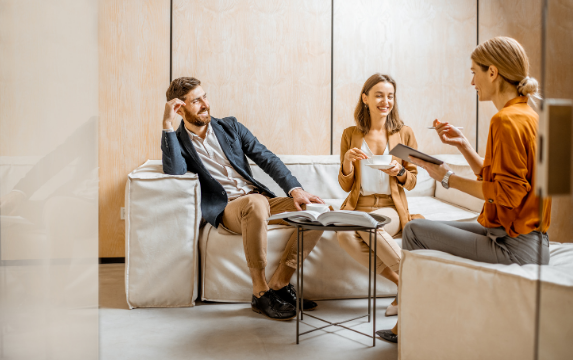 Updated on: August 25, 2021
Feeling stressed about finances is an all too common human condition and it has a big impact on people's lives. Even during the recent health crisis, it is the state of their finances that people indicate as having a negative effect on their mental, physical, relational, and spiritual health.1 In short, their poor financial wellness is hurting their overall well-being.
eMoney defines financial wellness as a positive state of being resulting from a healthy relationship with money and the impact it has on other aspects of life. It's not about how much money a person has or where they are in life. It's personal—and the ways to improve it are as different as the people who want to work on it.
For a deeper understanding, it's important to look at some of the underlying components that are key influencers of financial wellness.
The Cycle of Finances and Health
According to the American Psychological Association's Stress in America 2020 survey, nearly 2 in 3 adults (64%) say that money is a significant source of stress in their life.2 This is across all levels of income.
The physical health impacts can include anxiety, depression, headaches, heart disease, sleep problems, weight gain, and memory and concentration impairment. These in turn can lead to a cycle of further decline in quality of life that affects mental health, family stability, and work productivity.
Leaning into the financial piece of the health puzzle can provide a level of control that will help lift other areas of well-being.
The Psychology of Money
Money is emotional. The drivers of an individual's financial decisions have deep-rooted ties to the things that are important to them. They are the priorities a person encounters every day—spouse, children, parents, health, home. There is a lot of pressure to ensure those we love are well provided for.
Financial behavior can also be driven by economic events that have occurred during one's lifetime—such as the Great Depression or the 2008-09 recession. The ways these events have shaped a person's behavior around money may not be obvious, but they can cause challenges just the same.
Often, we know the behaviors we should follow—saving for emergencies, investing for retirement—but putting those into practice is challenging without understanding the underlying influences on our decisions about money. Learning the psychology behind money decisions can help adjust the mindset to get one's relationship with money back on track.
More Doesn't Necessarily Mean Better
In the definition for financial wellness introduced above, the emphasis is on the individual's relationship with money, not how much they have. There is no specific amount of money that signifies financial wellness, and it can mean different things to different people.
So even those who would generally be considered wealthy may have challenges and stress related to their financial situation, and those who don't have much money but manage it well can feel great satisfaction in that.
Remember, financial wellness means understanding your personal money behaviors and attitudes—it means feeling empowered to take action to improve or maintain financial peace of mind.
The Building Blocks of Financial Wellness
Starting on a path to financial wellness may seem daunting to those who don't feel good about their finances. It helps to break the concept into manageable components. In developing our definition, we worked with a team of experts to determine the building blocks of financial wellness. That research uncovered three pillars that aid in developing a plan, and planning is a key aspect of achieving financial wellness.
Control over daily finances
Help clients create a budget and use tracking tools to ensure they understand their daily finances and are living within their means.
Financial preparedness for emergencies
Research shows that most Americans do not have the money saved to deal with an emergency. Show clients that using a short-term savings vehicle is an easy way to start an emergency fund.
Planning for the future
Work with your clients to set up retirement or other long-term savings plans. Lend your expertise in assisting them in determining the goals that are important to them such as buying a house, paying tuition fees, or retirement.
Maintaining Financial Wellness Is a Lifelong Process
Embracing financial learning as a lifetime journey is important in maintaining financial wellness. Take a holistic approach to assist clients by providing access to the information and resources they need to make good financial decisions, making sure they understand the basics of managing their personal finances and helping them achieve a clear view of their entire financial picture.
Everyone's journey to financial wellness is unique but they all begin by taking that all-important first step.
1 eMoney Advisor surveyed 2,000 nationally representative respondents from 12/09/2020 to 12/11/2020.
2 American Psychological Association's 2020 Stress In American ™ Survey, APA US, October 2020.
You may also be interested in...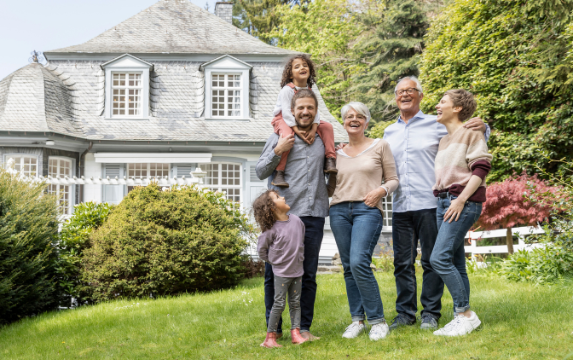 Every client you work with has hopes and dreams for the financial lives they are building and how they can… Read More
CE Webinar: Positive Prenuptial Agreements (1 CFP® CE Credit)
Prenuptial agreements are increasing in popularity, but couples still find these agreements difficult to talk about. Join us Thursday, June 2 at 2pm ET to learn how to navigate these agreements with clients.
REGISTER NOW