Taking a More Personal Approach to Planning
• Valerie Rivera • September 14, 2023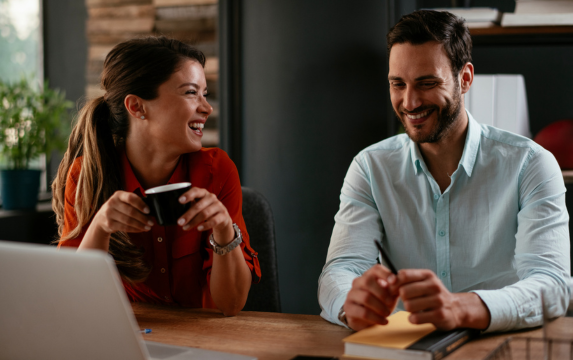 Our clients have high expectations of us as financial planners. But we also have high expectations of our clients—one of which is that they will allow us to dig into some of the most personal and private details of their lives so we can provide personalized financial planning. To do this, we not only need to know about their money from a strictly financial perspective but also about the psychology and emotions with which they approach money.
While the sharing of financial details between client and planner is not a two-way street, trust is. Financial professionals should take steps to ensure their clients know them well enough to be comfortable opening up.
Advisor Authenticity
With the rise of social media, authenticity has become a bit of a buzzword, but exhibiting authenticity is an integral part of any business relationship. While Merriam-Webster lists several definitions of the word, being "true to one's own personality, spirit, or character" is the one I want to focus on.
Building a business has its challenges. Financial planners face a great deal of competition and first impressions can be the difference between winning and losing new business.
That's why it's important to take steps to ensure an authentic first impression. This is certainly true for in-person interactions but is also important for your online image as that is where many prospective new clients may first encounter you.
Let Prospective Clients See You—Literally
Showing your face online is a great way to help potential clients put a face to your name. Service providers are creating personal brands and in financial planning, you want people to get to know the person behind the practice. Creating and sharing videos is an effective way to help people connect with you and feel like they know you.
Financial professionals don't necessarily expect to have prospective clients walk into their offices like other consumer businesses. Those businesses have the opportunity to make a first impression in person, with a friendly face there to greet them. Think of the videos you share online as an alternative to greeting a potential client in person and welcoming them in to make further contact.
Use Video for Best Results
While including photos of yourself and your team on your website is a good way to get your image in front of the public, video gives you the opportunity to share more of your personality. And depending on the types of videos, you'll also be able to engage with them through subject matter that demonstrates your expertise.
I suggest creating a welcome or greeting video for your homepage. This can be as simple as a quick 30-second video of yourself giving a warm welcome to prospective clients and providing some information about your business. When placed on the homepage, this video will be one of the first things potential new clients see when they visit your website. I recommend keeping it short. Time and attention spans vary, so be succinct.
For a more in-depth story, place additional videos on your About Us or Meet the Team pages. These locations give you an opportunity to say more about yourself and to tell the story of why you do what you do. These pages are also a great place to include videos that introduce other members of your team.
Develop Video Content Regularly
To take the use of video to the next level, create a content schedule to post on social media or embed in emails. These channels provide an opportunity to share your expertise. Continue to keep them short but include enough information to entice your audience to click through to learn more.
To create a schedule, think about the things clients look for in their financial planner—things like:
Holistic solutions
Good communication skills
Educational topics
Specific qualifications
All of these can be a good starting point for creating short videos as well as provide ongoing opportunities for new material. Clients also want to work with someone who has good people skills. Reaching out via video provides a means to demonstrate that you are approachable and ready to provide the services they are seeking to meet their financial planning needs.
Simple Tips for Creating Video Content
A smartphone is all you need to create videos to share with your potential clients. Where at one time this might have seemed amateurish, the quality of smartphones and the ubiquitous nature of these types of videos have made them the norm. It will also lend an air of personality and authenticity—just the result you are looking for.
Here are a few tips that will result in respectable videos on a budget.
Film your video in a well-lit area. If you don't have natural light, try using a ring light kit (there are many inexpensive options).
Keep your videos short and to the point.
Use a tripod to keep the picture stable.
Find an inexpensive video editing program to use when needed. Remember that keeping them short and simple will also cut down on the need to edit.
Creating videos doesn't have to take a lot of time or money. Financial professionals just need to devise a plan and execute it to create videos that connect with their target audience.
Show Clients Who You Are
Financial planners who want to jump-start their efforts to build authentic client relationships can do so using video. Video has become a key part of any business's marketing strategy and the financial planning industry is no exception.
From promotional videos for lead generation, personalized introductions to prospective clients, or educational topics to explain ever-changing market conditions, video is a powerful tool financial professionals can use to promote their true selves.
To learn about more ways to make financial planning more personal, read our eBook Personalizing the 7-step Financial Planning Process.
DISCLAIMER: The eMoney Advisor Blog is meant as an educational and informative resource for financial professionals and individuals alike. It is not meant to be, and should not be taken as financial, legal, tax or other professional advice. Those seeking professional advice may do so by consulting with a professional advisor. eMoney Advisor will not be liable for any actions you may take based on the content of this blog.
You may also be interested in...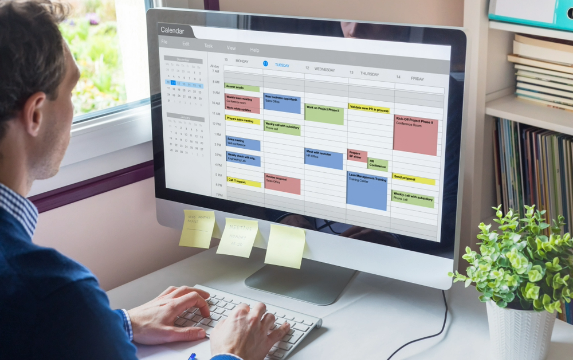 If you can't beat the bots, join them. That's the common view among forward-thinking advisors who are using artificial intelligence… Read More
Couples & Clashing Values: A Practical Guide
Download our latest eBook and get practical strategies for navigating money conflict between couples.
Download Now