The Importance of Video Marketing
• eMoney Communications Team • March 21, 2016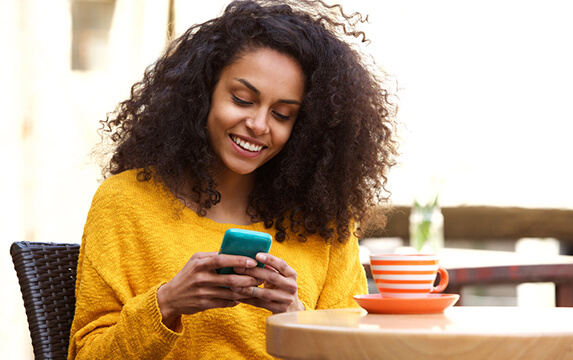 Do you ever have trouble getting a client to commit to an annual review appointment? Or speak to a prospect that can't visualize the value you'll bring to their life?
You can try what you've always done – requesting a meeting through email or over the phone – or you can take a different approach.
The average adult only reads 300 words a minute, while a single minute of video is worth 1.8 million words… So what does this mean for your client retention and prospecting efforts?
It means you have a great opportunity to increase engagement with prospective clients and improve relationships with existing clients by simply including video content in your communication methods.
Don't believe it? Let's look at the numbers.
So as a subscriber to the eMoney Marketing Solution, the answer to catching – and keeping – your clients' and prospects' attention can be easier than you think.
Using Your eMoney Marketing Solution Videos
There are plenty of ways to use your videos to attract new clients and keep current clients engaged. Some of the most popular ways are by highlighting videos in your emails, on your social media profiles, and on your website.
Use videos in email.
Last year, Americans sent over 205 billion emails a day. So it's safe to say your clients have seen their fair share of generic, recycled email content. In your next email, try incorporating video. If you want to get together with a client to discuss the possibility of setting up a Trust, include a quick video on The Power of a Trust. This way, the video can act as an educational opportunity and supplement a recommendation or proposal in a memorable and impactful way.
Use videos on social.
When promoting your practice on social media, video is a great way to open a dialog. Present an idea and ask your audience for their thoughts. Social media is about the conversation that develops surrounding your content, and video is an easy way to get people interested and engaged in conversation.
Use videos on your website.
Conversely, on your website, it's important that your content demonstrates your value as an advisor and highlights your expertise. Try showing a high-level look at What You Do, the War for Your Clients' Wallets, or what their financial futures could look like.
When you provide relevant, directed, and topical video content to supplement your expertise, you'll increase your prospect conversion rate and strengthen your existing client relationships.
What to Expect in the eMoney Marketing Solution
The eMoney Marketing Solution is constantly evolving to help you capture the attention of your clients and prospects. Here's a sneak peek at Personal Portfolio, the first of many new Celebrity Narrated and Client Education videos coming this year.
You may also be interested in...
With remote work and social distancing at the forefront of our lives over the last year, we can all agree… Read More
Webinar - Financial Planning During the COVID-19 Economy - 1 CFP® CE Credit
Join us as we discuss how clients can maximize their use of savings and investment vehicles to meet their financial goals in the COVID-19 economy. Thursday, February 4th, 2021 from 2:00 p.m. ET
REGISTER NOW
Webinar - Financial Planning During the COVID-19 Economy - 1 CFP® CE Credit
Join us as we discuss how clients can maximize their use of savings and investment vehicles to meet their financial goals in the COVID-19 economy. Thursday, February 4th, 2021 from 2:00 p.m. ET
REGISTER NOW