What Financial Planners and Expert Negotiators Have in Common
• Emily Koochel • August 15, 2023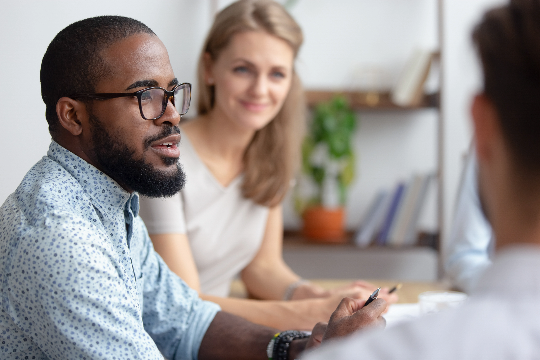 When a couple doesn't see eye to eye on their finances, or when you have a family office client that requires navigating family dynamics in addition to financial planning, you may find yourself acting more as their impartial mediator. That's why financial planners have a need for something expert negotiators use every day: conflict resolution skills.
Client conflict is a common phenomenon. In an often-cited study by two University of Louisville professors:1
47 percent of advisors said they have served as a mediator between a husband and wife.
44 percent have served as a mediator between a client and the client's children.
28 percent have served as a mediator between a client and an extended family member.
The study probed further into these advisors' service propositions. Nearly 60 percent said their discussion of sensitive, personal issues with clients led to more effective family communication.
The Harvard Negotiation Project
So, what can financial planners learn from expert negotiators and mediators in approaching conflict? For the answer, we turned to the Harvard Negotiation Project.
Created in 1979, its researchers are famous for developing the concept of principled negotiation as outlined in the book "Getting to Yes," first published in 1981 and now in its third edition. Authors Roger Fisher, William Ury, and Bruce Patton argue for a style of negotiating that can help both sides get more of what they want, a "win-win" solution. It consists of four principles:2

1. Separate People from Problems
People might sometimes perceive a rejection of their position as a personal slight. That's why it's important to define and attack the problem to be solved, instead of each other.
Example: One of your clients wants to use her husband's bonus to buy a beach condo. The husband objects to the purchase. Using this principle, you could sort out the strong emotions at the heart of the dispute through active listening. This will help each partner understand the other's concerns. It turns out that one partner has anxiety about spending, and the other is feeling deprived of quality time with family.
2. Focus on Interests, Not Positions
At this point, you want to focus on why the client wants something (interests), not the thing itself (positions). The goal is defined, but the way you get to it should be flexible and can be adapted to the other person's needs.
Example: The desire to create more family togetherness is an interest. Buying a beach condo is a position—one way of furthering that interest. You encourage the wife to set aside the position for now to find a new way of furthering her interest in family time.
3. Generate Options for Mutual Gain
The odds of making a good decision increase as you create more pathways to your goal.
Example: Encourage the clients at odds over buying a beach condo to instead think of alternative ways to further the interest in more family togetherness. The options must also respect the husband's need to keep ongoing expenses at a certain level.
4. Use Objective Criteria
As you settle on an outcome, make sure it's fair, reasonable, and respects both partners' interests. You add value at this stage as a neutral third party who can objectively evaluate the options in collaboration with the clients.
Example: The husband and wife list several options for using some bonus money to promote family togetherness, including taking a big trip they had long envisioned. Both partners agreed the trip would be a great use of the money.
When an Issue Is Out of Scope
A minor challenge as described above—how to spend bonus money—is likely not going to push a financial planner completely out of their comfort zone. But you can see how even the smallest conflicts can throw a wrench in making progress on financial planning.
If a money argument is beyond your scope of practice, or you're just uncomfortable, a referral might be necessary. Here are a few ways to phrase the suggestion:
Option 1, recommend and refer: "I've worked with many clients going through difficult times. In my experience, a talk with a therapist or counselor can help them sort through the issues and move forward. Would you be interested in that? I have a therapist I regularly refer clients to, and I can give you their contact information."
Option 2, recommend only: "I can tell this is a significant issue for you. As your financial planner, I want to help you make progress toward your goals, and addressing this underlying issue may help you move forward. Would you be open to talking to a therapist about it?"
It can be difficult to know where to draw the line, but thinking through how you would help a client who exceeds your scope of services ahead of time can ease the situation.
A Guide to Smoother Client Meetings
For more tips on handling tense moments in the financial planning process, read our eBook, Candid Conversations: Couples, Money, and Conflict. It breaks down techniques financial therapists use to get clients to think collaboratively and rationally and includes guidance from seasoned financial planners who excel in promoting strong relationships.
Sources:
1. Dubofsky, David, and Lyle Sussman. "The Changing Role of the Financial Planner Part 1: From Financial Analytics to Coaching and Life Planning," 2009.
2. Fisher, Roger, William Ury, and Bruce Patton. Getting to Yes, 2011.
DISCLAIMER: The eMoney Advisor Blog is meant as an educational and informative resource for financial professionals and individuals alike. It is not meant to be, and should not be taken as financial, legal, tax or other professional advice. Those seeking professional advice may do so by consulting with a professional advisor. eMoney Advisor will not be liable for any actions you may take based on the content of this blog.
You may also be interested in...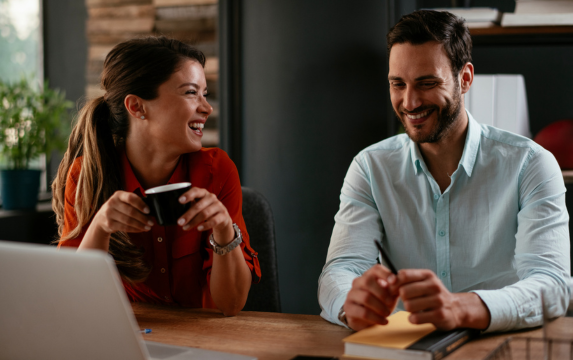 Our clients have high expectations of us as financial planners. But we also have high expectations of our clients—one of… Read More
Couples & Clashing Values: A Practical Guide
Download our latest eBook and get practical strategies for navigating money conflict between couples.
Download Now