6 Ways Financial Professionals Can Maximize Their Marketing Automation Tool
• Luke White • August 25, 2021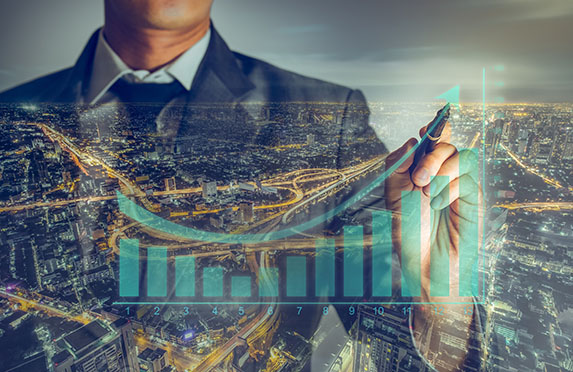 Marketing automation for financial services is growing in popularity. This isn't surprising. With the generational wealth transfer underway and the world increasingly shifting toward digital experiences, financial planning firms need a robust digital footprint more than ever before.
MarTech helps grow your business and digital presence, but following best practices makes all the difference in terms of ROI. A digital marketing study by Fidelity found that firms with advanced knowledge of best practices were 56 percent more likely to be satisfied with their marketing technologies than firms that weren't executing best practices.1
While one of the many benefits of marketing automation is that it allows you to save time on your marketing efforts, you can take steps to maximize your ROI.
1. Personalize Your Messaging
Many marketing automation tools provide boilerplate messaging that you can send to clients—typically in the form of content, emails, social media posts, and more. Boilerplates save you time, but tailoring them to your firm and your audience can make a big difference.
This doesn't have to be a heavy lift—there are many simple ways to personalize your messaging. Look at any boilerplate messaging and ask yourself if there are ways you can make it relevant to your specific audience segment. See if you can add any small details to align the message with your firm's brand.
Even adding a sentence or making slight alterations to the wording of an automated message can make it feel personalized and true to your firm.
2. Segment Your Audiences
Knowing exactly what kind of messages and content you should be putting out on behalf of your firm depends on who your audience is.
This important detail is often overlooked. In fact, the eMoney ROI of Digital Marketing study found that only 1.5 percent of advisors were focused on increasing insights about specific target audiences or segments.2
One of the best ways to maximize your marketing automation tool is by understanding who your key audiences are—and segmenting them accordingly.
If your solution has email capabilities, group your prospects and clients into email lists based on their specific needs. Personalize your messaging and send content based on how closely it fits that group's needs. If you're looking into a solution that has a library of pre-made content, confirm that it has a broad selection of subjects that resonates with each segment.
Ultimately, these optimizations increase the likelihood that your audience will engage or convert.
3. Engage with All Possible Prospects
Manually executing your marketing efforts isn't scalable. You may need to focus your attention on warm or hot leads exclusively for the sake of time. But a marketing automation tool allows you to broaden your reach and scale.
Don't limit your pool of prospects. Leverage marketing automation to reach out to everyone that could be interested in your business. That includes cold leads and individuals that are in your CRM from other referrals and non-digital channels.
Broadening your scope helps you stay in touch with more people consistently and diversify your business streams.
4. Don't Neglect the Client Experience
Most financial professionals seek out a marketing automation tool to attract more prospects and grow their client base. But it can also be used to educate clients and create a more satisfying experience.
Marketing automation can help you continually engage with all your clients at scale, ensuring that you're providing more value and staying top-of-mind between meetings.
Enhancing the client experience can translate to deeper wallet share and higher AUM. A digital marketing study by Fidelity found that firms with advanced marketing capabilities and knowledge of best practices were more likely to have grown AUM in the past year.1 They also had a higher median AUM per client and a 22 percent higher compensation rate than other firms.1
5. Follow a Digital Marketing Plan
When you're building your firm's digital presence, starting small is key. Whether it's posting on your social media accounts once a week or sending out a monthly newsletter to prospects, doing something is always better than doing nothing.
With that being said, following a digital marketing plan will always help you see greater ROI. It allows you to approach your marketing with intention. You know exactly who you're speaking to, what you're trying to accomplish, and how all the pieces fit together to support the greater business plan.
6. Understand the Tool's Full Capabilities
You're a financial professional. Not a marketer. But understanding everything your marketing automation tool has to offer and how those features can be applied to your firm can make all the difference—both in terms of time saved and ROI.
If you're considering purchasing a marketing automation tool, understand the current MarTech landscape and which features best suit your firm.
If you've purchased a solution, look into any training resources that they offer, such as webinars, eBooks, and other educational opportunities. Understanding how to best use your marketing automation platform requires a small time investment upfront, but it can pay dividends in the long term.
Want to increase your ROI on digital marketing? Learn more about the marketing metrics financial professionals are focusing on and how to achieve the results you want with a marketing automation tool in the eMoney Webinar "Setting Marketing Goals for the Win."
Sources:
1. The Case for Digital Marketing, Fidelity, October 2020.
2. 2021 eMoney ROI of Digital Marketing Survey, May 2021, n=188.
DISCLAIMER: The eMoney Advisor Blog is meant as an educational and informative resource for financial professionals and individuals alike. It is not meant to be, and should not be taken as financial, legal, tax or other professional advice. Those seeking professional advice may do so by consulting with a professional advisor. eMoney Advisor will not be liable for any actions you may take based on the content of this blog.
You may also be interested in...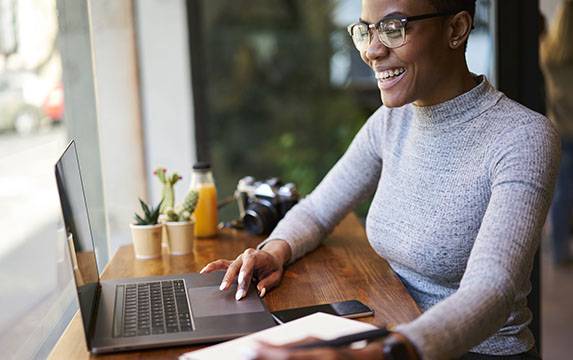 Content marketing can play an essential role in any modern financial professional's marketing strategy. According to the eMoney consumer marketing… Read More
CE Webinar - Making Money More Human: The Value of Emotional Intelligence in Financial Planning (1 CFP® CE Credit)
Join eMoney Thursday, October 7 at 2:00 p.m. ET to explore the power of emotional intelligence and the CFP Board's recent change to its principal knowledge topics.
REGISTER NOW