Financial Planning as a Workplace Benefit
• Mac Gardner • August 23, 2021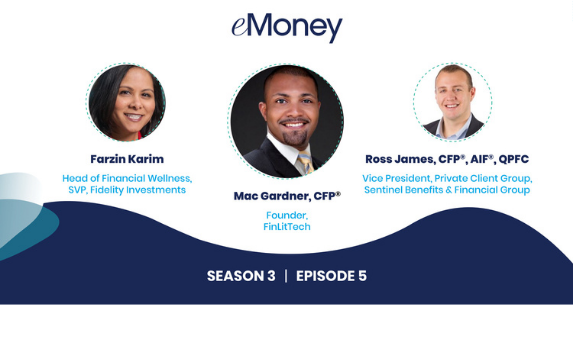 Updated on: April 21, 2022
For far too long, financial planning and wellness resources have only been available to people who are already wealthy. Technology is playing a big role in changing that and it's getting an assist from employers who understand that financially healthy employees are good for business.
Millions of dollars in employee productivity1 are lost by large employers each year because of the stress over finances suffered by their employees. This has led to an increase in the number of employers who offer financial wellness benefits and financial advice for employees alongside traditional health and retirement benefits.
I was joined on Season 3, Episode 5 of the eMoney original podcast, That Makes Cents, by Farzin Karim, Senior Vice President and Head of Financial Wellness for Fidelity Investments and Ross James, CFP®, AIF®, QPFC, Vice President and Head of Financial Planning for Sentinel Benefits & Financial Group.
Our discussion centered around the importance of providing employees with tools to improve their financial wellness and how employers can effectively determine what their employees want and need.
Determining Which Financial Wellness Benefits Are Right for Your Employees
The job market for employers is extremely competitive and the pandemic has changed how people want to work. Employers are finding that they need to get creative to attract and retain top talent. Adding financial wellness benefits to your employment package is a way to differentiate from the competition.
But there's some work that needs to be done to determine the right benefits for your employees. Farzin noted, "Employers need to ask themselves, 'What is the makeup of my workforce?'" The answer to this question will help with your decision about what to offer.
She adds, "If you have a younger workforce that is burdened with student loan debt, consider offering student debt repayment or refinancing programs. The pandemic disproportionately impacted women and people of color. If this describes your workforce, you may want to consider flexible work schedules or childcare options."
Ross added that at his company, they help employers ensure their benefits cover the "3Rs: recruit, retain, retire. You can't look at employee benefits in silos anymore … It's all about health and wealth planning. Employers can help their employees use their 401(k) effectively; use their healthcare plan effectively; [teach them] how to properly insure themselves. [This thinking] gives employers a more strategic benefits vision moving forward."
Meeting Employee Expectations
It comes as no surprise that employees expect their employer to be a resource to help with financial wellness. After all, they are already the primary provider of income, insurance, savings, and many other benefits that contribute to financial wellness. A recent survey by eMoney found that nearly 50 percent of participants would like their employer to offer insight into their entire financial picture—not just retirement2.
There are many options for employers when it comes to helping employees look at their finances more broadly and addressing both short- and long-term needs. Farzin pointed out that, "Life is messy. When employers are considering the benefits people need to have, not only are they facing varied needs and challenges, but employees aren't feeling confident and knowledgeable."
She noted that Fidelity's research3 into the key drivers of financial behaviors found that, "Confidence and financial knowledge are the top two drivers—much higher than any others. As employers think about how to understand the needs of their workforce, it's also important to address those needs in a way that helps them feel more confident and knowledgeable."
This is something I have long believed—competence brings confidence. Employers have a clear opportunity to provide financial education and financial advice for employees. By giving them the knowledge to make competent decisions about their financial needs, employees will be more confident in doing so.
Simplify the Benefits Process
A theme that came up numerous times during our discussion was simplification. Employees benefit from understanding how all their job benefits work together to support them and their families.
Ross circled back to this concept several times by sharing, "When it's all [entire benefits package] working together, it makes it simpler for the employee." This includes the benefits selection period. He added, "People tend to have to make these huge financial decisions in one or two weeks during open enrollment." He feels that's just not enough time to fully understand the options available and how everything works.
Certainly, communication and education are an important part of the benefits picture—and simplifying the processes and language used in your financial education efforts will help.
Ross goes on to add, "Absolutely simplify the language [used to explain benefits]. It's what makes people get stuck sometimes and a workplace financial wellness program should be getting people unstuck. Poll staff to see what they want to learn more about. Find out what they are focused on for the year and tailor a communication plan around that."
Use Technology to Improve Outcomes
When I think about the pace of technological change it makes my head spin. The amount of change taking place is staggering and it's been a boon to financial professionals, enhancing their ability to reach more people.
Farzin especially likes the way it can be used to "personalize the experience of helping people on their financial wellness journey." She shared, "What providers have been able to do in helping people save for retirement is making it easier for them to participate—autoenrollment, auto-escalation, vesting, employer contributions and matching—those are the kinds of things that provide nudges and incentivize participation in traditional savings plans. If we apply that same principle to using technology and innovation to instill better discipline and habits in an automated manner for employees to be able to take the right steps to save for an emergency, save for college, save for an unexpected life event, those can have a pretty wide impact."
Ross agrees that using technology "can really break down barriers and increase access to … financial wellness tools. I hope that technology providers can continue to advance the cool things they are doing and make sure we can get these tools into the hands of more and more people."
Using technology to help employees set and prioritize multiple goals, monitor progress, and assess how they are doing can increase their confidence and outcomes to live the lives they want. Being able to pick up your phone and see all your family's financial life in one place is wonderful.
Leveling the Playing Field
For a long time, our industry has focused more closely on working with people who already have a certain level of wealth. But things are changing, and people understand that their employers are willing to provide answers to their financial questions. As more and more employers offer financial wellness programs as part of their benefits packages, financial professionals would be wise to look for ways to lend their support.
To hear more of our conversation about financial wellness as a workplace benefit, give a listen to Episode 5 of Season 3 of the That Makes Cents podcast.
DISCLAIMER: The eMoney Advisor Blog is meant as an educational and informative resource for financial professionals and individuals alike. It is not meant to be, and should not be taken as financial, legal, tax or other professional advice. Those seeking professional advice may do so by consulting with a professional advisor. eMoney Advisor will not be liable for any actions you may take based on the content of this blog.
The views and opinions expressed by this blog post guest are solely those of the guest and do not necessarily reflect the opinions of eMoney Advisor, LLC. eMoney Advisor is not responsible for the content, views or opinions presented by our guest, nor may eMoney Advisor be held liable for any actions taken by you based on the content, views or opinions of the guest.
Sources:
1 Stevens, Liz. "How Financial Stress Impacts Job Performance." BestMoneyMoves.com, 2020. February 5. https://bestmoneymoves.com/blog/2020/02/05/how-financial-stress-impacts-job-performance/.
2 eMoney Advisor surveyed 2,000 nationally representative respondents from 12/09/2020 to 12/11/2020.
3 "Approach to Diverse Needs and Outcomes-Workplace Thought Leadership." Fidelity Investments n.d. https://sponsor.fidelity.com/bin-public/06_PSW_Website/documents/Approach_to_diverse_needs_and_outcomes_v4-Final.pdf.
You may also be interested in...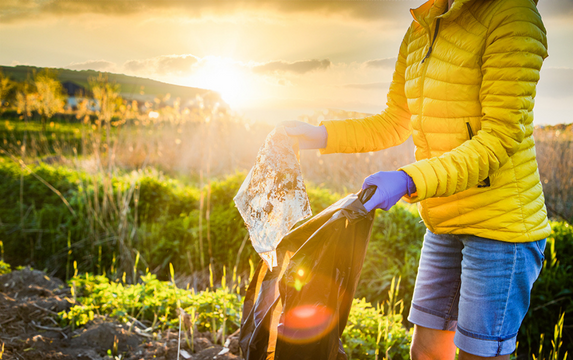 Despite the global and market upheaval over the past few years, millions of Americans have started investing. And 60 percent… Read More
How Does Your Client Experience Stack Up? Take the Assessment!
Only 26% of financial planners say their clients are highly engaged and motivated. Take this self-assessment to see how your client experience compares!
TAKE THE ASSESSMENT