How Financial Advisors Should Approach Succession Planning
• Joe Buhrmann • August 24, 2022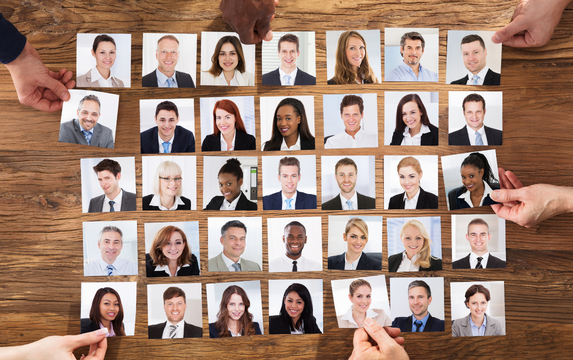 Succession planning is likely something you discuss with your clients, but perhaps not top of mind in your everyday. However, as you help others manage and protect their wealth, your own succession plan should carry significance.
If you're an independent advisor or owner, it's likely that your advisory practice is your largest asset. Whether you want to sustain, sell, or be acquired, there are several factors which may influence the value of your practice.
Industry Demographics Play a Role in Succession Planning for Financial Advisors
According to the World Economic Forum, the global population is aging. This shouldn't come as a jarring surprise since aging demographics have been a governing theme of the advisory business for some time. A J.D. Power study done in 2019 highlighted that the average age of financial advisors was about 55-years old.1 Additionally, one-fifth of industry professionals were 65 or older.1
With a large concentration of the advisor population aging into their own retirement, there is concern for an advice shortage. A shortage which could coincide with rising demand for financial guidance as generational wealth transfers hands.
While Baby Boomers and retirees lead the client base of many advisor's books, Cerulli reported that Generation X (Gen X) investors are expected to inherit the largest portion of the imminent wealth transfer through 2045.2
Firms looking to endure their value with lasting growth should develop relationships with this demographic. The opportunity with Gen X is particularly attractive as they approach their prime wealth accumulation years and the need for formal planning services increases.
Solve for Asset Retention by Hiring the Next Generation
As these new opportunities emerge, retiring advisors will need to focus their succession plan on how they manage asset retention and a transfer of relationships. In a Cerulli survey, more than one-quarter of advisors (26 percent) identify building multi-generational relationships as one of their greatest practice challenges.2
Firms that want to engage clients' children—Gen X and Millennials—should consider hiring younger advisors as part of a multigenerational team. Having a mix of advisors with different perspectives and life experiences can help their firms draw in new clients, and retain firm assets that may be changing hands. By extending connections beyond just the primary client and building relationships across generations of a family early on, client attrition may become more predictable.
In this way the next-generation advisors play a clear role appealing to next-generation clients and contributing to the firm's value.
Drive More Value with Planning Services
In the spirit of creating sustainable value to your clients and your firm, it's likely that holistic financial planning will also be a central consideration of your succession plan. Ninety-two percent of advisors in a survey by eMoney expect growth in holistic financial planning over the next five years.3
And this is because the financial plan can often serve as the touchstone to create new revenue streams to expand an asset-based practice. In many cases the needs identified in the plan expand to include more comprehensive financial advice and wealth management.
Additionally, planning that helps clients improve their relationship with money and build their long-term success resonates with the value next-generation clientele are seeking. They want help answering important life questions and meeting goals, such as paying for their children's education or having the retirement they envision.
Leverage Planning Technology to Attract a Successor in Your Advisory Firm
To lure your potential successors, cater to what will help them do more planning in a turnkey manner. Because technology is a key factor for clients and for advisors moving firms, your organization needs to evaluate its tech stack. Firms that invest in technology and operational efficiencies are likely to enjoy a competitive advantage in advisor recruitment.
Your technology—and use of technology—may say more about you than you think. When advisors think about what differentiates them and their firm it's interesting that three out of four advisors say it's the people.4 
And while people are certainly important—especially with the human side of wealth management and financial planning—when you asked clients about how they chose who to work with their answer was not "the people." The leading criteria among 49 percent of clients is they chose firms and advisors based on whether they had a solid, digital experience.4
Of particular importance to incoming financial professionals is planning software, which is vital to support the client experience and a planning-led model. Firms that lag in creating digital client experiences may be caught playing catch up to technology-savvy competitors.
Succession Planning for Financial Advisors
As a business owner with clients, there's a lot to explore when considering your next move. Whether you want to increase the value of the practice for acquisition purposes or to find a worthy successor to take your place, your succession plan must be prepared to navigate change. Securing relationships into the next generation and investing in tech are key priorities in this transition.
To learn more about trends in advisor movement and the way forward for your firm's recruitment strategy, read our eBook Retaining Talent and Growing Your Enterprise with Financial Planning Technology.
Sources:
1 J.D Power, U.S. Financial Advisor Satisfaction Study, May 2019, Employee and Independent Financial Advisors n=3,571.
2 The Cerulli Edge "U.S. Advisor Edition: Demographics Issue," Cerulli Associates, 2Q 2022, Issue #75.
3eMoney Leading with Planning Research, May 2022, Advisors n=360.
4 "Wealth and asset management 4.0.: How digital, social, and regulatory shifts will transform the industry," Thoughtlab, December 2021.
DISCLAIMER: The eMoney Advisor Blog is meant as an educational and informative resource for financial professionals and individuals alike. It is not meant to be, and should not be taken as financial, legal, tax or other professional advice. Those seeking professional advice may do so by consulting with a professional advisor. eMoney Advisor will not be liable for any actions you may take based on the content of this blog.
You may also be interested in...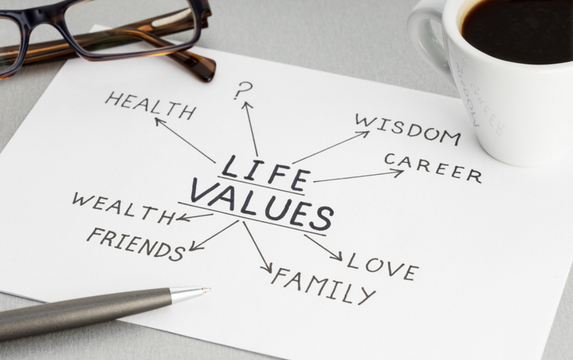 Holistic financial planning incorporates a client's total life and financial circumstances into their plan. The purpose is to go beyond… Read More
How Does Your Client Experience Stack Up? Take the Assessment!
Only 26% of financial planners say their clients are highly engaged and motivated. Take this self-assessment to see how your client experience compares!
TAKE THE ASSESSMENT