How Marketing Automation Unlocks Efficiency and Scale for Financial Professionals
• Valerie Rivera • February 18, 2021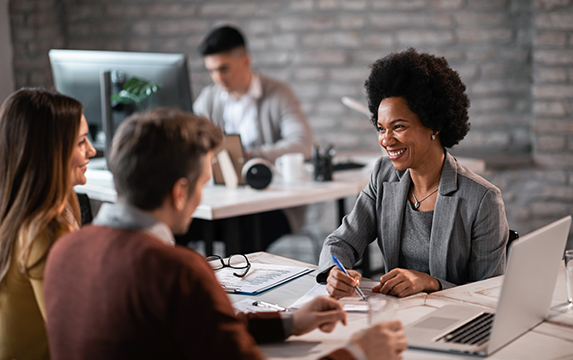 Continually attracting prospects and maintaining client engagement is essential for the health and growth of your business. But implementing effective omnichannel marketing plans can be costly—both in time and money.
According to one study that surveyed nearly 1,000 advisors, the average financial advisor spends 9 hours per week on business development activities. But this same study also found that many are still underinvesting in marketing efforts.1 For busy financial professionals who already wear many hats, this can be overwhelming.
Luckily, there are tools out there that can help. What is the best way to engage current clients and attract new ones? Marketing automation, a technology that manages and deploys omnichannel digital campaigns automatically.
Marketing automation can give financial professionals the opportunity to scale, streamline, and improve their marketing efforts.
Spend Time (and Money) Efficiently
Marketing is expensive. The average client acquisition cost for financial advisors is $3,119 per client.1 Surprisingly, 83 percent of that total consists of "time cost" to the advisor, while only $513 consists of hard costs.1
This isn't surprising. Prospects across industries need an average of six to eight touches to convert.2 This means that assembling an effective campaign, particularly a content-driven digital marketing campaign, is time-intensive. You'll always need to invest in growing your business, but that doesn't mean you can't maximize your time.
Using marketing automation, you can skip the manual touchpoints typically needed to execute a campaign and utilize your business development hours more efficiently.
Deliver High-Quality Content
Content is a vital part of any financial professional's digital marketing toolbox. Delivering high-quality content attracts prospects and helps nurture them into new customers. Demonstrating your commitment to educating people on important financial topics also shows a genuine desire to help people improve their financial situation.
While effective, content marketing requires brainstorming, research, creation, and distribution. It's a significant time investment. The amount of industry regulation and oversight required makes content creation for financial services even more complex.
To meet these needs, utilize packages of pre-made, customizable content specific to the industry. By using pre-existing content and campaigns, you can capture prospects and establish yourself as an industry thought leader in a shorter amount of time. This gives you the runway to scale quickly and helps you avoid incurring additional marketing costs that can come with scale, such as hiring a freelance content creator.
Deploy Content to Targeted Audiences
When it comes to marketing, your target audience is everything. Defining your key audiences and offering personalized communications that meet their needs is essential. Between the number of communications needed to create an effective campaign and the time it takes to customize your messaging, it can feel impossible to find the time needed to create campaigns for different audiences.
With marketing automation, you can deploy pre-made campaigns that follow the buyer's journey and delivers the right information, to the right people, at the right time—all in just a few clicks.
By utilizing automated campaigns, you can carefully aim content at the specific audience that will benefit from it, with minimal manual intervention. This is particularly useful if you're in the process of starting or significantly growing your book of business and need to scale quickly.
Easily Repeat Marketing Successes
When you identify messages that resonate with an audience, you should lean into it. For example, if you target Millennials, you may find that they engage more with content about caring for aging parents than content about preparing for retirement. In this case, you should continue providing Millennials content related to the more engaging topic and abandon less engaging topics.
But in practice, this can be challenging. Creating and deploying one effective campaign is time-consuming enough, so how can you continue to refine your campaign messaging without dedicating all of your time to marketing? Automated campaigns.
Automated campaigns help you experiment with different messaging more efficiently. Because you're spending less time creating and deploying campaigns, you can easily experiment with different types of pre-made content until you've identified the topics that generate the most engagement.
Want to learn more about how automated campaigns can help grow your business more efficiently? Watch our webinar "Set Your Marketing Campaigns to Autopilot" below.
Sources:
1. Derek, Tharp. "The Most Efficient Financial Advisor Marketing Strategies And The True Cost To Acquire A Client." The Kitces Report 2 (2019): 1-28. Accessed January 29, 2021. https://www.kitces.com/wp-content/uploads/2019/12/Kitces-Report-Volume-2-2019-How-Financial-Planners-Actually-Market-Their-Services.pdf.
2. Glynn, Fergal. "It Takes 6 to 8 Touches to Generate a Viable Sales Lead. Here's Why." Salesforce, 2019. April 16. https://www.salesforce.com/blog/takes-6-8-touches-generate-viable-sales-lead-heres-why-gp/.
DISCLAIMER: The eMoney Advisor Blog is meant as an educational and informative resource for financial professionals and individuals alike. It is not meant to be, and should not be taken as financial, legal, tax or other professional advice. Those seeking professional advice may do so by consulting with a professional advisor. eMoney Advisor will not be liable for any actions you may take based on the content of this blog.
You may also be interested in...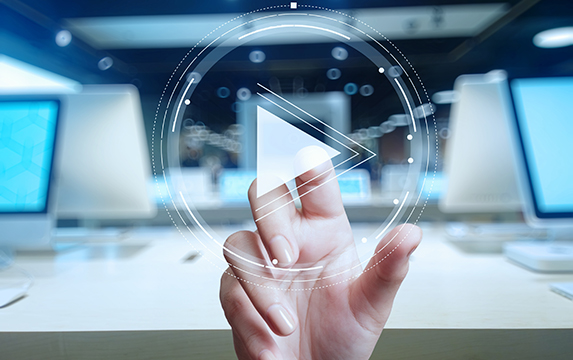 When it comes to business growth, financial professional marketing videos are a hot topic. The number of businesses using video… Read More
2021 eMoney Summit: Planning with Purpose
Join us October 25-27 for a virtual conference as we explore how financial professionals who plan with purpose can deliver expertise and insight entirely unique to them.
REGISTER NOW