Top Considerations for Overcoming Legacy Banking Systems
• Monica Ruelas • June 7, 2022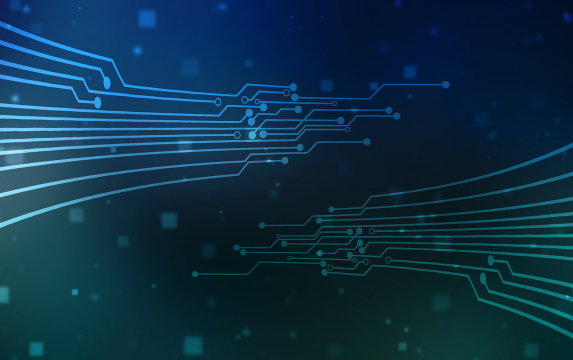 When you want to make the most of a market opportunity, there's often a capital investment needed to help you get there. While bank channels understand the benefits of strengthening advisor-client bonds to generate new revenues from planning, there's a major challenge to this opportunity.
According to a global banking study from Capgemini, 95 percent of banking executives said legacy systems and outdated core banking modules inhibit efforts to optimize data and customer-centric growth strategies.1 However, technology that enhances the user experience is vital for meeting the current and evolving needs of banking clients, especially with younger and next-gen clients.
Across the advisory industry, firms are leveraging technology—and increasing their tech spend—to meet those client demands and stay competitive. In 2021, firms continued to spend more on technology and the median year-over-year increase in tech spending was nearly 15%, the greatest growth since 2018.2
For bank leadership to reach their tech and strategic business goals to grow revenue from planning services, they need third-party providers who can be consultative partners in assessing their complete tech stack.
Defining Your Goals to Marry New and Old Tech Systems
Ensuring that a planning solution complements or replaces elements of an existing tech stack is complex. Many banks today are challenged by organizational and data silos.1 They are looking for better synergies to execute from—whether it's a complete re-platforming or by working intelligently to complement the existing technology ecosystem.
A useful exercise for decision makers across the bank—CIOs, CMOs, and financial professionals—is to put the legacy system and the potential solutions, in the context of your goals. What are your bank, your advisors, or your customers looking to gain by retooling or investing in a new solution? Typical goals may include:
Growth: Increasing the client base, growing assets under management (AUM), or providing additional services to existing clients.
Efficiency: Boosting advisor productivity by reducing the preparation required for client meetings and financial plan creation so they can focus on serving clients.
Client Experience: Providing current clients, and empowering advisors, with more ways to engage through collaborative, digital tools.
Transparency: Satisfying compliance, record-keeping, and fiduciary duty regulations.
Having some defined goals to ground your aspirational vision can help the organization to overcome some of the fragmentation that can develop from legacy tech systems. It can also give decision-makers a criteria list of "must-have" features and capabilities, such as integrations, to filter your third-party provider list.
Future-proofing Service Delivery with Flexible Technology
In addition to creating a tech stack that meets its current needs, banks and enterprise institutions must adopt a platform that will support new technologies for a decade or more. Because the pace of innovation is rapid, the last thing a company wants is to have to deploy another platform to utilize breakthrough capabilities that may be on the horizon, like artificial intelligence or big data.
The fintech vendor plays a critical role, not just in implementation, but in helping to define the technology road map. In fact, an experienced tech partner can address many of the challenges that banks and enterprises face ahead of implementation by:
Addressing cybersecurity risks. Wealth management remains a vulnerable sector to security risks due to the reliance of data collection.
Helping to understand the range and suitability of available technology solutions.
Analyzing the legacy systems to determine what can be modified through integrations or customizations.
Distilling the most urgent needs of the bank and setting priorities. This includes knowing which areas to address first and where the enterprise is likely to realize the greatest results in the shortest time.
Forecasting future business and technology needs based on in-depth industry knowledge and software potential, and developing a technology road map that will account for both.
Additional Vendor Considerations for Tech Implementation
A planning tech vendor should engage decision-makers on their current and future goals to address what will fit the needs. Beyond that, they should consider providers who are tech partners and provide after-sales training, service, and support.
Keep in mind these third-party vendor considerations for overcoming challenges with legacy tech and check out our six steps for implementing the right solution.
Sources:
1 World Retail Banking Report, "The Customer Engagement Imperative: What Banks Can Learn from the Fintech Playbook," Capgemini Research Institute for Financial Services Analysis, February 2022.
2 "2022 InvestmentNews Adviser Technology Study," InvestmentNews, May 2022.
DISCLAIMER: The eMoney Advisor Blog is meant as an educational and informative resource for financial professionals and individuals alike. It is not meant to be, and should not be taken as financial, legal, tax or other professional advice. Those seeking professional advice may do so by consulting with a professional advisor. eMoney Advisor will not be liable for any actions you may take based on the content of this blog.
You may also be interested in...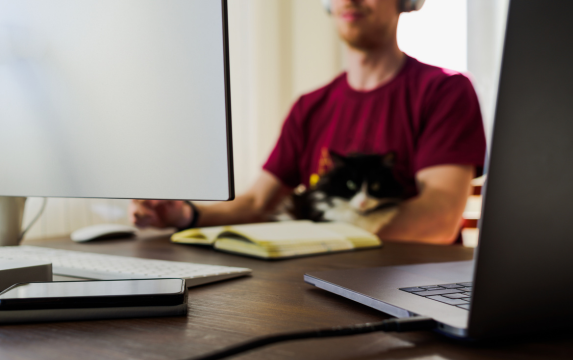 Company culture, at its most basic level, is defined as "how things get done" in each unique workplace. The way… Read More
Couples & Clashing Values: A Practical Guide
Download our latest eBook and get practical strategies for navigating money conflict between couples.
Download Now