Understanding the Financial Challenges and Needs of the Mass Affluent Client
• Connor Sung • October 17, 2022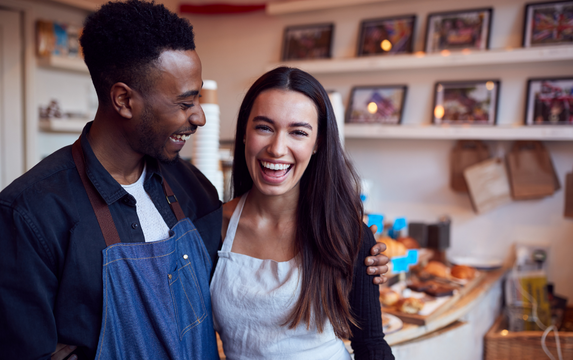 While many financial advisors focus their efforts on courting high-net-worth individuals to add to their client roster, there is a significant and lucrative opportunity to bring holistic planning to the mass affluent audience. With $100,000 to $1 million in investable assets, mass affluent households represent a substantial financial planning market.
Personalized Advice to the Mass Affluent Client
Based on our recent study of American households seeking advice, this is a market yearning for more than just a digital-led personal finance tool. In fact, 90 percent want human support as part of their financial guidance.1
The leading gap in our research between stated needs and what is delivered by current resources is personalized advice.1 What mass affluent investors desire most from a financial professional is advice unique to their situation.
Specifically, they need human support uncovering what should drive their decision-making around saving, spending, and investing. In addition, they want to receive actionable advice and a plan for their financial future that will provide them peace of mind.
Breaking Down the Mass Affluent Market Segment
Our mass affluent market sample is made up of educated investors in their late 30s to late 40s. They make a moderate to high household income of $61,000-110,000 annually and are interested in financial planning to take control of their busy lives.
This is a group that is used to having access to the show they want on-demand or receiving an online purchase to their doorstep in less than two days. Since they are accustomed to receiving streamlined, digital service, they expect their financial advice—working with a financial professional or not—to be delivered in a similar manner.
From our research, we have identified three priority market segments to pay attention to:
Cautiously Pursuing Planning (29 percent of households)
Successful Savers (21 percent of households)
High Tech, High Achievers (14 percent of households)

Mass Affluent Client Segment #1: Cautiously Pursuing Planning
Who are they? 
The Cautiously Pursuing Planning segment is interested in financial planning but hesitant to really dig in because they don't know where to start. They feel worried and stressed about their finances, and yet are inundated with generalized advice they cannot apply to their own lives. While they have both short- and long-term goals, ideally they are looking to build a stable financial plan with recommendations for responsible spending and saving. Your advice to them must be easy to understand and act upon.
Cautious Pursuers are not comfortable solely using digital planning tools and prefer human interaction to guide them throughout their journey. This means having a financial professional who acts as a coach and an accountability partner. They would like someone who can teach them how to take control of their financial future. However, they still need financial planning tools to build their financial knowledge and confidence in the recommendations that are given.
How can I reach them?
This is the largest segment in the market and the greatest opportunity for financial advisors. A high percentage of these investors do not have a firm financial plan but are interested in working with a financial professional who offers a hands-on approach and user-friendly planning technology. In addition, you can empower, engage, and educate these clients by:
Breaking down goals into actionable steps.
Offering education and resources to build financial literacy.
Providing personalized recommendations that offer peace of mind and quiet financial worries.
Mass Affluent Client Segment #2: Successful Savers
Who are they? 
The majority of Successful Savers are a bit older (mid-40s) and lean more into Gen X. These investors are well-educated, highly confident, and feel comfortable with the financial planning process. They are at a good place in their careers, feel well-prepared for their future, and have already taken some action over their finances.
While they have already started saving, this segment is looking to build their knowledge to secure the retirement they want. They are advice-oriented and comfortable accessing financial guidance through digital services, but they are still looking for tailored advice. For them, personalized advice means meeting their needs, reassuring them of their path, and helping them achieve their goals. They want a financial professional who can expand their services beyond the basics and offer a more holistic approach to planning.
How can I reach them?
Financial professionals who can identify gaps or unfulfilled opportunities in these investors' financial lives will be able to engage Successful Savers the best. Advisors who can also take financial plans to the next level with more sophisticated and holistic advice will be able to win these investors over as clients. To reach this segment, consider focusing on:
Collaborative user platforms that allow them to engage in their own plan.
In-depth learning materials to broaden their financial education.
Active communications to help them stay on top of new information, education, and advice.
Mass Affluent Client Segment #3: High Tech, High Achievers
Who are they? 
High Tech, High Achievers are the youngest of the segments: Millennials in their late-30s. These investors are success-focused, planning-oriented, and digitally engaged in their planning. While they feel highly confident about their situation and pathway for success, their lives are ever-changing and complicated. They want a full understanding of their finances and to become financially stable.
This mass affluent segment is extremely tech-savvy, with 96 percent using digital resources for their current advice. However, they also understand the value of professional advice and working with an advisor that can help motivate them to stay the course through their complex lives.
How can I reach them?
To connect with High Tech, High Achievers, advisors should focus on blending technology and holistic planning to create financial recommendations that address every aspect of these investors' lives. In order to help them achieve financial freedom and simplify their lives, you should:
Use financial counseling techniques to connect with their deeper emotions, motivations, and goals.
Invest in a robust client portal that allows the client to visualize their financial progress, sync various accounts, easily communicate with you, and stay accountable to their goals.
Create a library of digital educational resources to help build financial knowledge.
Reaching the Mass Affluent Market with Advice
These three segments in the mass affluent market have different needs and goals, but they require mostly the same care from advisors: highly personalized advice and digital tools that will motivate and enable them to take action over their own plans. They are looking for a hybrid relationship of both digital advice and access to a financial professional.
Advisors who can reach these segments will be able to serve a much greater client base with growing wealth and a desire for professional advice. To learn more about meeting the needs of these priority segments and serving them with financial advice, access our eBook Bringing Planning to More People.
1 eMoney 88 Million Consumer Research Study, April 2022, n=1,616
DISCLAIMER: The eMoney Advisor Blog is meant as an educational and informative resource for financial professionals and individuals alike. It is not meant to be, and should not be taken as financial, legal, tax or other professional advice. Those seeking professional advice may do so by consulting with a professional advisor. eMoney Advisor will not be liable for any actions you may take based on the content of this blog.
You may also be interested in...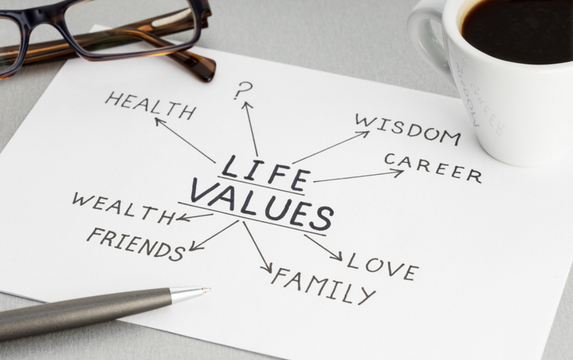 Holistic financial planning incorporates a client's total life and financial circumstances into their plan. The purpose is to go beyond… Read More
How Does Your Client Experience Stack Up? Take the Assessment!
Only 26% of financial planners say their clients are highly engaged and motivated. Take this self-assessment to see how your client experience compares!
TAKE THE ASSESSMENT