5 Ways That Financial Professionals Can Save Time When Marketing
• Luke White • November 24, 2021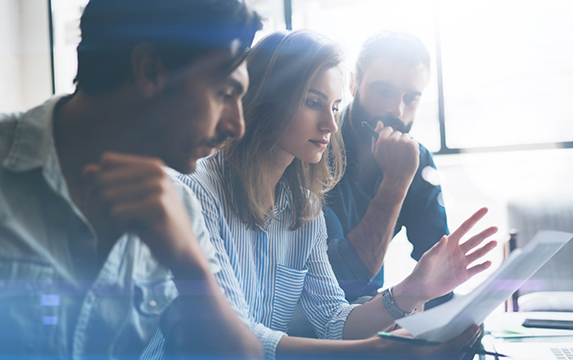 On average, financial professionals spend approximately nine hours per week on business development activities.1 That's an entire day's worth of work—and that doesn't even account for marketing activities aimed at engaging current clients.
While marketing is an essential part of growing and maintaining your firm's client base, you deserve to focus your time on what you excel at: financial planning.
Luckily, marketing automation for financial services has made this easier than ever. See what tricks and tools you can use to market your firm without the large time commitment.
1. Outsource Your Content Creation
Content marketing is key to many financial professional marketing strategies because it works. As part of the eMoney ROI of Digital Marketing survey, financial professionals identified custom content as the most effective client acquisition and retention tool.2
While content marketing tactics may be highly effective, creating high-quality content from scratch and distributing it across your digital channels can be a laborious, time-consuming process.
But this doesn't mean you need to leave content marketing on the table. Instead, consider outsourcing all or some of your content creation tasks.
Outsourcing content creation can take many forms, including hiring internal marketing help or outside experts like a freelance writer or marketing agency. Certain marketing automation platforms also include libraries of premade content, allowing you to reap the benefits content has to offer without the burden of managing an internal resource or external relationship.
2. Schedule Your Emails
Email marketing is an essential way to deepen relationships with prospects and current clients alike. The eMoney Consumer Marketing survey found that personalized emails were the third most preferred method of communication from financial professionals—ranking just behind in-person and digital meetings.3
Rather than sending emails when you find a spare moment, consider scheduling your emails. If you create your emails in batches and schedule them in advance, you're more likely to communicate with clients and prospects at a consistent cadence—all while lowering the amount of time spent on the task.
Aside from saving time, scheduling emails makes it more likely that you'll create and follow a communications plan, giving you the opportunity to be more strategic. Planning also gives you the chance to follow other best practices for email marketing, such as personalization.
Many of the most common email clients—such as Microsoft Outlook—have basic scheduling features. But one of the primary benefits of certain marketing automation tools is that they have more robust and reliable scheduling features than what a normal email client can offer.
3. Utilize Campaign Automation
Executing multichannel marketing campaigns is essential in today's competitive financial services industry. But distributing different content assets in concert with other marketing tactics can take hours out of your week.
Implementing a well-conceived multichannel campaign in real-time can seem impossible when juggling other responsibilities. That's why most full-time marketers take advantage of marketing automation tools to free up their time. In fact, one survey found that 75 percent of the marketing professionals surveyed used a marketing automation solution.4
Some marketing automation for financial services enables you to set up and schedule your campaign in advance. After building the campaign upfront, you can simply set it and forget it—or at least put it aside until it's time to measure your results.
Much like scheduling emails, automating your campaigns provides the opportunity to take your marketing efforts to the next level, at scale. If you do all the work upfront and let your automation platform take care of the rest, you can plan further in advance and create a more strategic—and, ultimately, more effective—campaign.
4. Measure Your Performance
Before implementing any marketing tactic, you should always set a specific goal for how you want that tactic to perform. After implementation, you should then reflect on how well you met that goal.
While looking at your marketing analytics and thinking about them critically does take time and effort, in the long-term, it helps you see more return on your investment. If you continually check and respond to what the analytics are telling you, you'll get a much better idea of what's working and what's not.
Ultimately, this leads to more time spent implementing tactics that you know your target audience connects with instead of focusing your energy on tactics that don't resonate.
Reviewing your analytics on an ad-hoc basis is useful but getting into a regular cadence is even better. If you're having trouble reviewing your analytics regularly, one financial planner who built a robust digital marketing strategy targeting physicians recommends making analytics checks part of your routine—whether it's on a daily, weekly, or monthly basis.
5. Have a Clear Marketing Strategy
Say there are two people who are headed to a destination. One person has a map and the other does not. Who will make it there faster?
Knowing where you want to go and how you're going to get there inherently saves time. That's why taking the time upfront to develop a clear, well-realized strategy is essential for saving time on your marketing efforts.
Understand who your firm's audience is, what tactics resonate with them, and what specific goals you're trying to achieve so you can make important marketing decisions faster and more accurately.
There are numerous marketing strategies financial professionals can choose from depending on their goals, budget, and business plan.
Marketing Automation Makes Saving Time Easy
Busy financial professionals still need to keep up with industry trends, including the industry shift toward digital marketing.
Luckily, in our increasingly digital world, there are more ways than ever to leverage marketing automation tools to not just save time, but also improve the effectiveness of your marketing efforts overall.
If you want to learn how you can execute effective multichannel campaigns for your firm, read our eBook The Financial Advisor's Guide to Digital Content and Campaigns.
Sources:
1. Kitces, Michael. "How Do Financial Advisors Actually Spend Their Time And The Limitations Of Productivity?" Kitces.com, 2019. April 19. https://www.kitces.com/blog/how-do-financial-advisors-spend-time-research-study-productivity-capacity-efficiency/.
2. 2021 eMoney ROI of Digital Marketing Survey, May 2021, n=188.
3. 2020 eMoney Consumer Marketing Survey, September 2020, n=2,000.
4. Hutchinson, Andrew. "SMT's State of Marketing Automation Survey 2019 – Part 1: Current State of Automation." Social Media Today, 2019. April 2. https://www.socialmediatoday.com/news/smts-state-of-marketing-automation-survey-2019-part-1-current-state-of/551755/.
You may also be interested in...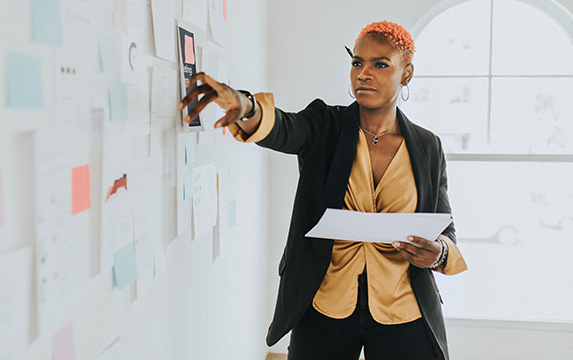 Building and maintaining a healthy client base is essential for any financial professional—but ensuring that you're continually growing your current… Read More
Webinar | Exploring the Financial Advice Field: A Panel Discussion (1 CFP® CE Credit)
On Thursday, January 13, 2:00 p.m. ET, listen as a panel of experts discuss the expanding number of roles in the financial advice industry and offer guidance for understanding the training, education, and experience of each financial professional as we all look to better serve our clients.
REGISTER NOW