9 Ways to Engage with Intent Blog Series
• eMoney Communications Team • November 24, 2020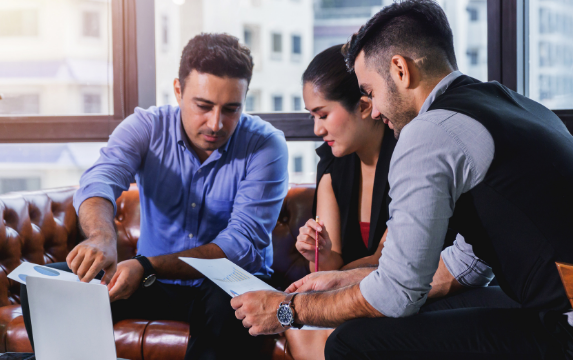 On average, only 20 percent of an advisor's clients have a financial plan.1 There is an enormous opportunity to bring in more revenue by expanding the scope of financial planning services to more households.
To efficiently scale planning, financial professionals need to digitize all aspects of the client experience. From data aggregation to compliance and data governance, every part of the practice can be streamlined through technology and built to deliver an exceptional client experience.
Engaging with intent is all about using the latest planning technology to connect with new clients, deepening relationships with existing clients, and building productive, long-term planning relationships.
Engaging Prospects and Clients with Intent
To offer insight in pursuit of this goal, experts from across eMoney have expanded on nine different topics to help you engage with intent.
1. Understanding the Experience Stack within the Evolution of Financial Advice
The "experience stack" is the new tech stack. As the profitability of investment management wanes, and newer self-serve planning options emerge, financial professionals increasingly have to compete based on the experience they provide. Financial planning technology can serve as the backbone of a differentiating client experience, if it meets a few key expectations. To kick off the series, Mike Hemmert, VP, Enterprise Sales, discusses how financial planning technology can be the core of your experience stack.
2. Identify and Connect with Targets
Efficient, scalable digital marketing is an essential part of expanding your planning services. This involves identifying your target market, creating a novel way of reaching these prospects in the right channels, and nurturing these relationships into full-blown planning engagements, all while maintaining strict compliance. Our second post of the series covers how digital marketing can help you engage new prospects.
3. How One Firm Used Data Aggregation Tools to Create Client-friendly Onboarding
Data aggregation tools allow financial professionals to quickly pull together a client's disparate sources of financial information, increasing the firm's efficiency while significantly improving the client's experience. In our third post of the series, Mike Hemmert, VP, Enterprise Sales, walks you through how Sullivan Bruyette Speros & Blayney used data aggregation to engage more clients at scale.
4. Building Engagement with Client Portals Makes Financial Planning More Profitable
A client portal is an invaluable tool for collaborating with clients for more productive, long-term financial planning relationships. Encouraging more frequent use of a client portal or client site drives deeper engagement with the financial plan for new and long-time clients. In this way, effectively using a client portal is a direct path to profitability. Hear from Chris Mauriello, Financial Planning Practice Management Consultant, as he takes a step-by-step approach to getting clients hooked on their client site.
5. How to Use Transparency in Financial Planning as a Tool for Client Engagement
Introducing transparency in financial planning is a powerful way to build trust and engagement. Finding ways to invite clients into the planning process demonstrates your genuine commitment to helping them achieve the best possible outcomes with their plan. Building trust in this way is at the heart of productive relationships. In our fifth post, Celeste Revelli, CFP®, Director of Financial Planning, discusses ways to incorporate transparency into your practice for better long-term engagement.
6. Personalizing Client Communications Can Build Deeper Planning Relationships
Client communication and digital engagement can play a large—if not starring—role in your ability to build meaningful planning relationships. Clients have plenty of options for financial advice and will readily switch providers if their needs are not met. In this post, Valerie Rivera, Senior Product Marketing Manager, explores the ways in which personalized, digital communications are a relationship builder for your firm.
7. Streamlining Compliance to Better Engage Prospects and Clients
Compliance is typically seen as a back-office function, but it actually plays an important role in interactions with prospects and clients. Scaling the use of digital tools and finding efficiencies in financial planning both depend upon the simplicity and reliability of compliance efforts. Digital marketing and financial plan presentation are two areas that stand to benefit greatly from streamlined compliance. This post from Connor Sung, CFP®, Manager, Practice Management, discusses the ways in which a more integrated compliance process unlocks efficiency and scale for greater engagement with both prospects and clients.
8. How Promoting Data Governance and Security Will Increase Engagement
Creating an exceptional client experience requires digitizing many aspects of financial advice, including the collection of client data. Clients are understandably wary of the ways in which their sensitive financial information may be used and shared. Implementing best practices in data governance and security, and proactively communicating these processes with clients, can ease their anxieties. Hear from Sarah Miller, Senior Counsel and Manager, on how to engage clients safely with the latest digital tools.
9. Leveraging Digital to Deliver a Consistent Experience
Delivering a consistently great experience to all clients time and time again is a crucial aspect of scaling financial planning services. The key to setting and delivering on expectations is by dissecting and analyzing all aspects of your service and defining a path forward that facilitates a consistent experience. The last post in our series from Brett Tharp, CFP®, Financial Planning Education Consultant, covers how to take an honest look at the experience you're providing clients and how to blaze a path forward to delight all of your clients.
Digitizing Financial Planning is Key to Engaging with Intent
The key to profitability and scalability in financial planning lies in digitizing all aspects of the practice to most effectively engage prospects and clients. Firms that can be nimble and planning-led stand to be most competitive because of the exceptional experience they orchestrate for their clients.
For another take at different ways to engage clients and prospects, watch our on-demand webinar, 9 Ways to Engage with Intent, where Mike Hemmert, VP, Enterprise Sales, and Celeste Revelli, CFP®, Director of Financial Planning, cover all the ways to engage with intent.
Sources:
1. Kehrer Bielan, The ROI of Financial Planning, September 2019
DISCLAIMER: The eMoney Advisor Blog is meant as an educational and informative resource for financial professionals and individuals alike. It is not meant to be, and should not be taken as financial, legal, tax or other professional advice. Those seeking professional advice may do so by consulting with a professional advisor. eMoney Advisor will not be liable for any actions you may take based on the content of this blog.
You may also be interested in...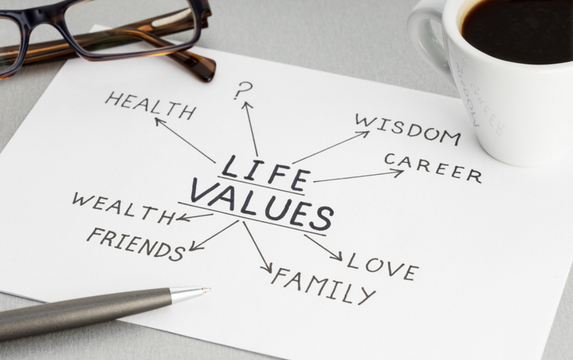 Holistic financial planning incorporates a client's total life and financial circumstances into their plan. The purpose is to go beyond… Read More
How Does Your Client Experience Stack Up? Take the Assessment!
Only 26% of financial planners say their clients are highly engaged and motivated. Take this self-assessment to see how your client experience compares!
TAKE THE ASSESSMENT